HEMPOLA® FARM
Makers of fine hempseed oil, hempseed flour, shelled hempseeds, hempseed protein & fibre powder and food-safe hemp oil wood finish. Contact us for specific product information. Email.
Established in 1995. Canada's first hemp food producer and cannabis pioneer.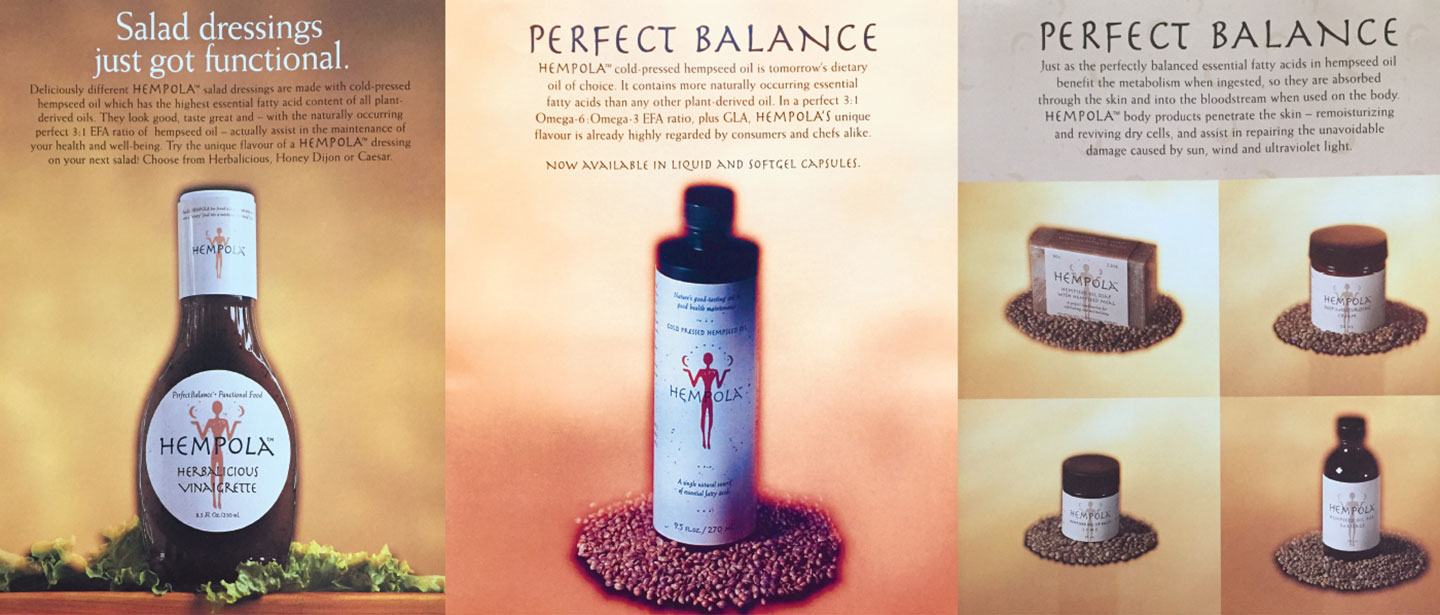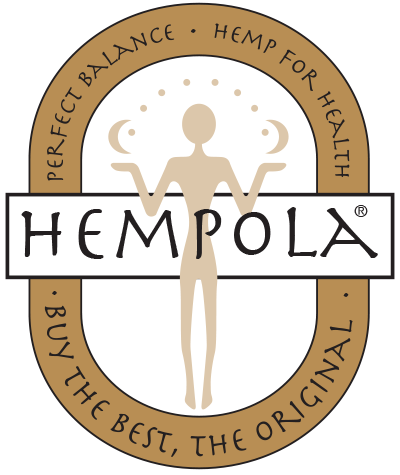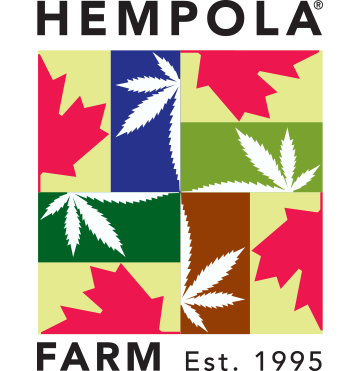 For over 25 years, Hempola® has been defined as a pioneer in the hemp industry. Well ahead of the curve in 1993, and after two years in R&D, the Hempola® brand was launched – the first hemp food brand in Canada in 1995. Working alongside Health Canada to pave the way towards industrial hemp legalization, Hempola® grew the first history-making hemp harvest on Canadian soil in 1998. We subsequently developed oil extraction methods that set the industry standard world-wide. With numerous inventions and awards, Hempola® is an influential leader in hemp innovation. From its octagon hemp straw bale & bio-fuel heated farm home to its longstanding partnerships within the hemp farming community and industry stakeholders, Hempola® remains a pivotal voice in the Canadian hemp industry.

Hempola® was born from a promotional campaign for Constructive Communications – a boutique graphic design company in Toronto, Canada. This work began with industrial hemp in 1993. In 1995, North America was introduced to cold pressed hemp seed oil by creating Canada's first hemp brand – Hempola® – a registered trademark for hemp products with distribution across Canada, North America and globally. After developing the industry standard to cold press hemp oil in 1998, we invented high protein hemp seed flour the following year along with the world's first Omega-3 salad dressings, baring the Hempola® trademark. 1997 marked the year that Hempola® earned its first award of many – Hemp Times Bioneer Award - Personal Care Products. HempWoodTM wood finish was launched in 2000, broadening Hempola®'s offerings to include green home and building products. Hempola® was involved in the industry stakeholder discussions, instrumental in forming Health Canada's Industrial Hemp Regulations in 1998.

In 2005, work began on Flour PowerTM. Hempola® researched, developed and operated for several years using its own bio-fuel; produced from its closed-loop production of hemp foods and oils. This patent-pending system of producing high-value food and bio-fuel from hemp earned international recognition from Earth Day Canada, presenting Hempola® with its first Hometown Hero Small Business Award in 2011.

In the mid-2000's Hempola® observed the early convergence of medical cannabis and industrial hemp. Hempola® acquired first-hand knowledge and experience in the propagation and production of medical cannabis under Health Canada's MMAR program, (Medical Marijuana Access Regulations). Hempola® founders held a Health Canada MMAR licenses to produce medical cannabis for 9 years. These experiences complimented the numerous years of pioneering and success in his vertically integrated hemp business – from hands-on farming of hemp, through product development, to managing distribution channels.

In early 2012, Hempola® founders were part of the Health Canada industry stakeholder meetings to form new regulations surrounding medical cannabis production. After 20 years in the industrial hemp space and 9 years in the medical cannabis space, Hempola® founders masterminded the forming and founding partnership of Mettrum Ltd. Mettrum was formed in October 2012 and later became Canada's third licensed producer (LP) of medical cannabis under the new Health Canada MMPR program. In these early stages of Mettrum's development, Hempola® co-founder, Greg Herriott's role was CEO and SRPIC (Senior Responsible Person In Charge – requirement for Health Canada licensing).

With the further escalation of merging activities between hemp and medical cannabis (i.e. CBD – cannabidiol non-psychoactive cannabinoid emerging health benefits), Greg, in 2015, was the driver in the acquisition of his Hempola® brand by Mettrum. The Hempola® product line was doubled in size and re-branded as Mettrum OriginalsTM, including its innovative line of baking mixes – MmediblesTM, which were developed by Hempola® in 2014. In January 2017, Mettrum Health Corp. merged with Canopy Growth Corp. (CGC), creating the world's largest cannabis entity.

Hempola® is back to basics enjoying constant production and flow of their core products. The spirit of innovation is alive and well at Hempola Farm. Innovation and positive change is the core reason why Hempola was created and launched in 1995. While yes, the cannabis business at large has come a long, long way over the past quarter century, it is however, merely the provervbial "tip of the iceberg." Innovation and courageous entrepreneurship will remain the inherent guiding foundation for the vast emergence hemp and cannabis will experience over the next several years.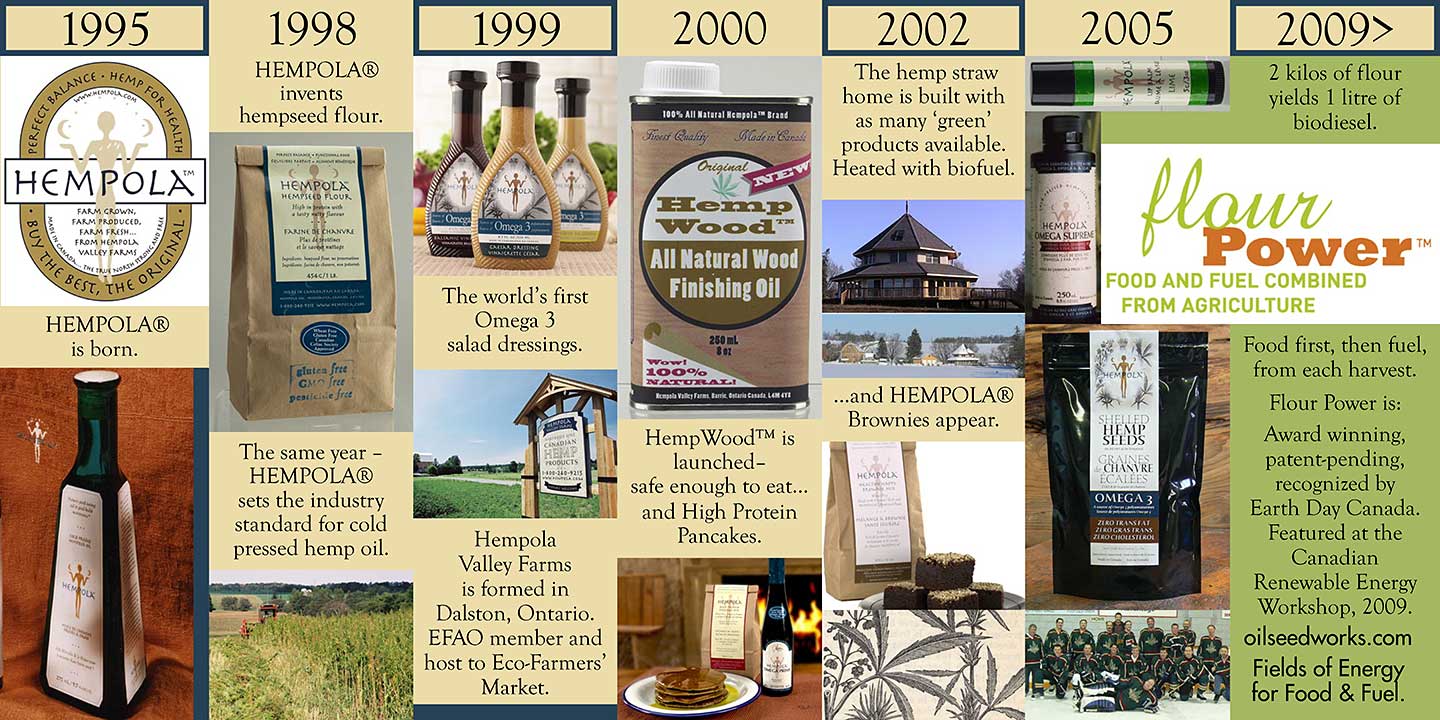 Here are a few more highlights from over the years:

Hempola® Brief History

R&D began in 1993 as a potential promotion project for design firm: Constructive Communications
Hempola® Cold-pressed Hempseed Oil launches December 1995 and fosters much media attention: Nutrition Post magazine, Marketing magazine, multiple radio and TV interviews, etc.
first retail food brand in Canada with distribution March, 1996.
trademarks registered in 1997
Hempola® personnal care product line launches: lip balms, soaps, skin cream, massage oils. Earns first HempTimes Bioneer Award in New York, NY.
1999; oil extraction R&D for finest quality cold-pressed hempseed oil (National Research Council-IRAP government funded; now global industry standard)
launched world's first Omega 3 salad dressings in 1999 (NRC-IRAP research funded)
invented and launched hempseed flour in 2000 (co-product value-add milestone)
acquistion and relocation to Hempola® Farm in 2000; forming North America's first vertically integrated hemp operation
by 2000 Hempola® salad dressings have national head office listings with Whole Foods and Wild Oats; creating retail presence in 1000s of stores
R&D on hemp oil wood finish in 2000 (NRC-IRAP funded)
HempWoodTM wood finish launches in 2001
initial placement of Hempola® product line in Westfair stores in western Canada in 2001. Later progressed to all Loblaw banners nationally through to 2010
US-DEA announced potential ban on hemp imports killed 75% sales in late 2001
hosted 'Hempola® Family Farm Festival' 2001 & 2002
North America's first octagon hemp strawbale structure built at Hempola® Farm in 2001/2002 attracted media over the years.
high protein pancake mix launches 2002
products selected for American Music Awards gift bags in 2003 garners significant press across North America
Hempola® Healthy Happy Brownie Mix launches in 2003
Hempola® Protein & Fibre powder launches in 2003
sprouted whole hempseeds R&D in 2006. Previewed with great success at 2006 Royal Winter Fair. Lack of product consistency shelves product
Hempola® Shelled Hempseeds launch in 2007
Flour PowerTM Food & Bio-fuel launches in 2007
Toronto Food Policy Council award for Flour PowerTM received in 2009
Earth Day Canada award for Flour PowerTM received in 2011
Co-created the "Mettrum Spectrum" branding for medical cannabis. For doctors to easily prescribe medical cannabis based on potency. This branding is still in use today by Canopy Growth Corp.
Hempola® MmediblesTM baking mixes launch in 2014
Hempola® rebranded to Mettrum Originals in 2015
Hempola® brand relaunched in 2018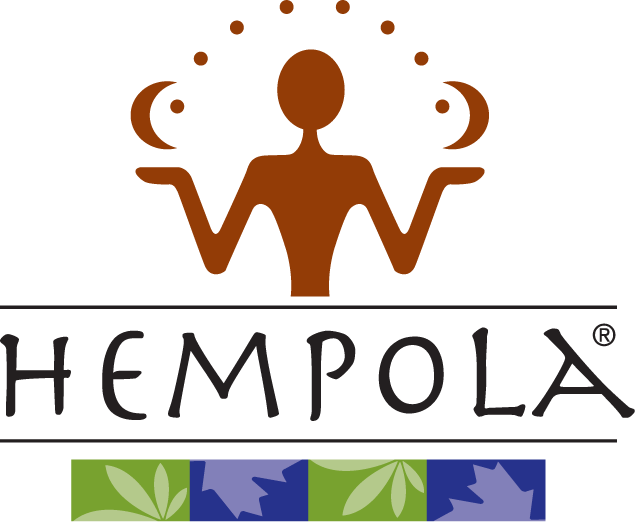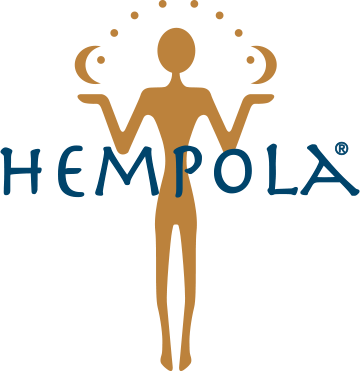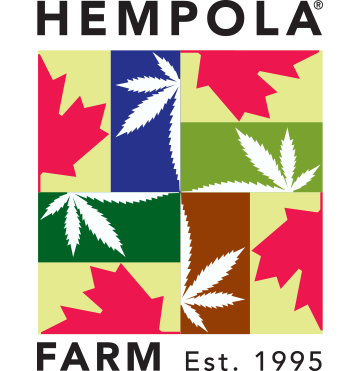 HEMPOLA FARM
2133 Forbes Road
Springwater, ON
L9X 1Y1